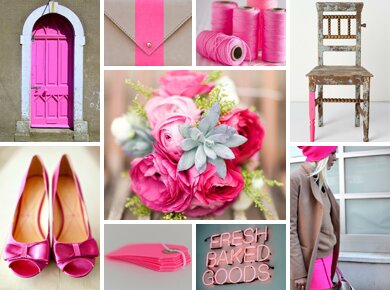 Where are the Pinks? Bring them on! We are so addicted to Pink these days. Having transitioned from a sudden fever for blue, Pink seems to be THE color of the season. The flavour of the month which may just keep on pink-in'!
We are seeing everything Pink...but most definitely Pink bags! And the Pink we mean is a nice deep Pink Sorbet or Fuschia :D
And don't we LOVE Mr Pink himself with his smooth grooves and ultra sleek voice haha!
Oh we have a feeling this is Pink fixation is going to last. Check out this beautiful table layout from Martha Stewart weddings:
And last but definitely not least, would you go so far as to turn your dog Pink? We hope not!! LOL